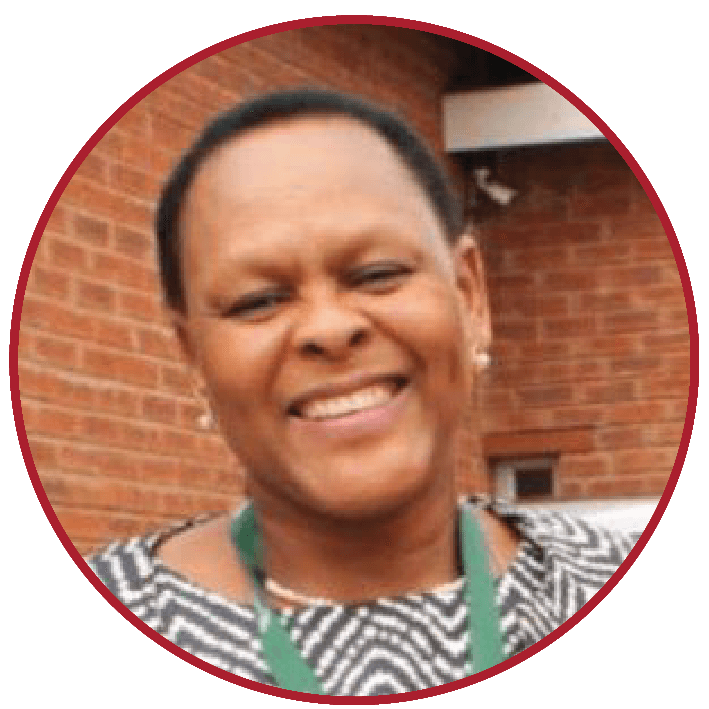 Dr Sindi Mthembu is a Professional Nurse, Nurse Educator, Midwife, Mental Health Nurse, Community Health Nurse and Orthopaedic Nurse Specialist. She holds a Doctor of Philosophy (PhD) in Nursing and is currently a member of the 16th SANC Council serving in the Education and Training Committee, Human Resources and Remuneration Committee and Research Committee.

She is the Deputy Chairperson of the National College Principals and Academic Staff of South Africa, a national nursing colleges structure represented by college principals from the nine provinces. Dr Mthembu has written and authored 3 Nursing Textbooks prescribed in Nursing Programme, presented 23 research papers locally and abroad and published 12 peer-reviewed research papers in different journals.

She is currently employed in the Department of Health as the Principal of the KwaZulu-Natal College of Nursing within the Kwazulu-Natal Department of Health.